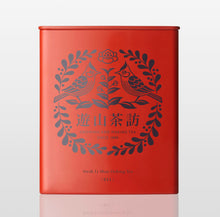 611 Fresh Li Shan Tea
REGION
Taichung County, Taiwan

AROMA
Floral Fragrance

ELEVATION
Over 2000m

ROAST
Lightly Roasted
Fresh Li Shan Tea
This tea is grown at an altitude of 2000 meters above in the Li Shan tea region.
The honey green-gold tea soup gives off an intense flowery fragrance and is the best representation of high mountain tea.
Name:611 Fresh Li Shan Tea
Producing Region/ Taichung City, Taiwan
Fermentation Level/ Adequately fermented
Baking Degree / Slightly Roasted
Tea Color/ Honey Green gold
Aroma/ flowery fragrance
Flavor Description/ Tea has a rich full taste is the best representation of high mountain tea
Product Type / Fresh Series
[Product Contents] 611 Fresh Li Shan Tea
[Tea weight options]  150g, 35g, 10g
[Food Industry Registration Number] M-116363668-00001-0
[Certified by SGS national pesticide residue standards]

/ Origin and manufactured in Taiwan /
Certification
Yoshan Tea is certified to FSSC22000, ISO22000, HACCP, HALAL standards. All tea products provided by the company are tested and certified by the international inspection agency SGS. Consumers can brew and drink the tea with confidence that it has passed these agencies' health requirements.
SGS Safety Information Platform
---
The Brewing and Storage of Tea 
Type of tea
Amount of tea
Water temp.
1st round
2nd round
3rd round
4th round & above
Oolong tea
Tea flattened at the bottom
of the teapot
95°C or above
50 sec
40 sec
40 sec
Add 5 secs to each round after the third round.
The tea may be re-brewed more than 6 times.
Oriental beauty tea
2/5 full
85°C or above
50 sec
40 sec
40 sec
Black tea
2/5 full
90°C or above
30 sec
30 sec
30 sec

---

Keep away from moisture and sunlight.
Keep away from odors and heat.

打開真空密封包裝後,請將真空密封包裝內的氧氣吸收劑丟棄。

務必將茶葉包裝中多餘的空氣擠出,折疊開口,並用隨附的夾子密封。